Genealogy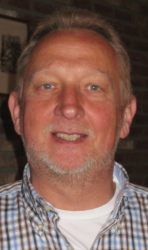 Boudewijn Maria Isidoor BOSSCHAERTS is born in Lier on 24 April 1960, as the son of Joannes Henricus and Anna Mathilda PEETERS.

He is married in Ranst on 5 December 1979 with Fabiola Imelda Ludovica HOFMANS, born in Brecht on the 19 July 1961, as the daughter of René Alfons and Joanna Constantia Bernadette Van Laer.
A seventh son or daughter in one family is also named a king's son or king's daughter and may be named to the governing Belgian king or queen.
Boudewijn Bosschaerts and Fabiola Hofmans are both king's children.

In 1979 a unique fact happened in Belgium: king's son Boudewijn Bosschaerts married with king's daughter Fabiola Hofmans.

Totally unexpectedly, the engaged couple was invited at the palace one day before their marriage for a tea-time. At 3 o'clock a limousine of the court picked them up and they arrive at 4 o'clock in the Royal Palace in Laken.


As king's children they have written for several years a New Years letter to their godfather and godmother. They received a kind answer, but it was obvious a kind of standard letter, written by the secretary of the king.


It was an unexpected experience. In Oelegem everyone enjoyed this special day. Several headlines of the newspapers remind us of this event.
---