A JOURNEY BACK TO ANCIENT FOOTPRINTS

Author : Michael Boschart, Wisconsin

< p align="justify">After retiring in 2003, I wanted to find a project that would keep me occupied. I spent time recording events in my own life and those of relatives who had passed on. While putting my notes down in a script I decided to attempt a journey back as far as possible. To conduct this search I submitted my paternal DNA for genetic analysis. After receiving the data I started my journey back in time. There is no way I will ever finish this work, I don't think it can ever be finished. It will be up to one of my grand children to carry on this project.

The initial information comes from established accepted data on DNA. The personal journey starts with the analysis of my DNA against known values at this point in time. As more individuals have there DNA tests conducted and share their results a clearer picture will appear. Here is the start of "my Bosschaerts" family journey to a time before we had names.

DNA tests puts me in haplogroup E3b, further analysis puts me in E3b #2.
So what does this mean?

Genetic scientists believe that haplogroup E3b originated in what is now the Middle East and spread out in two possible routes to Northern Europe. One major group migrated through the Northern Mediterranean land mass through the Balkans. The other major group moved through North Africa during the Neolithic period into Iberia. Both groups moved further into Europe along with the expansion of the Roman empire, with sailors from Mediterranean cultures, and perhaps as Viking slaves.


E3b #2 is found in modern times most often in the Balkans, coming there with nomadic tribes such as the Goths or Alans. The unique haplogroup E3b #2 is found in significant numbers in Britain most likely from Romans and with Sephardic Jews of Roman-Iberian origin.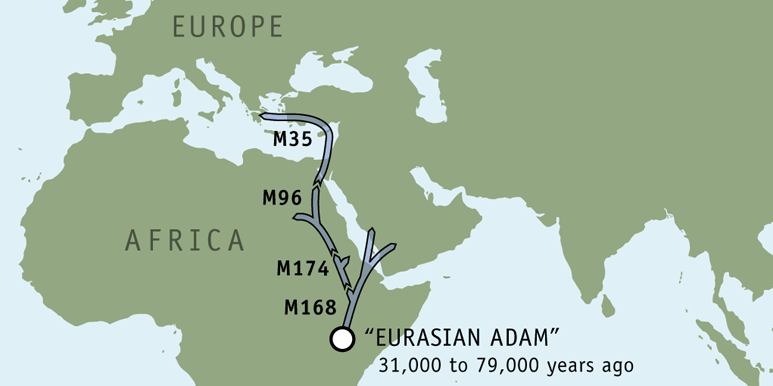 The unique DNA makers (called DYS) linked to E3b#2 are:
| | | | | | | | | | |
| --- | --- | --- | --- | --- | --- | --- | --- | --- | --- |
| Haplotype | DYS19 | DYS389i | DYS389ii | DYS390 | DYS391 | DYS392 | DYS393 | DYS385a | DYS385b |
| #2 | 13 | 13 | 30 | 24 | 10 | 11 | 13 | 16 | 18 |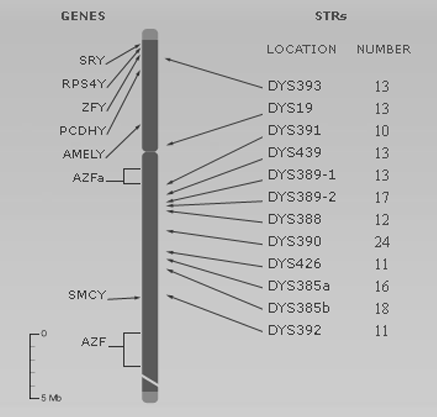 My DNA finding represent my paternal Boschaert family which is documented back to Franciscus Bosschaert (b. 1640, in the vicinity of Kieldrecht, Flanders, Belgium). My DNA sample though is found as far back as 70 generations. There are currently 250 matches to my DNA matched to living persons. The closest match goes back 250 years and the farthest goes back 1575 years.

If I omit the U.S., Canada, and Australia for obvious reasons I found six specific locations associated with my DNA:
Great Britain (most matches)
Bayern
North Germany
Netherlands ( Guido Versteeg)

There are also two Arabs living abroad who match. One at 1175 years ago and the other at 1325 years back.

As more individuals test their DNA for genetic traits the more information we will learn of our ancestors and the more we will appreciate their countless sacrifices to find a better life. We may find some current living relatives in places not ever imagined.

---
| | |
| --- | --- |
| Author : Michael Boschart, Wisconsin | |